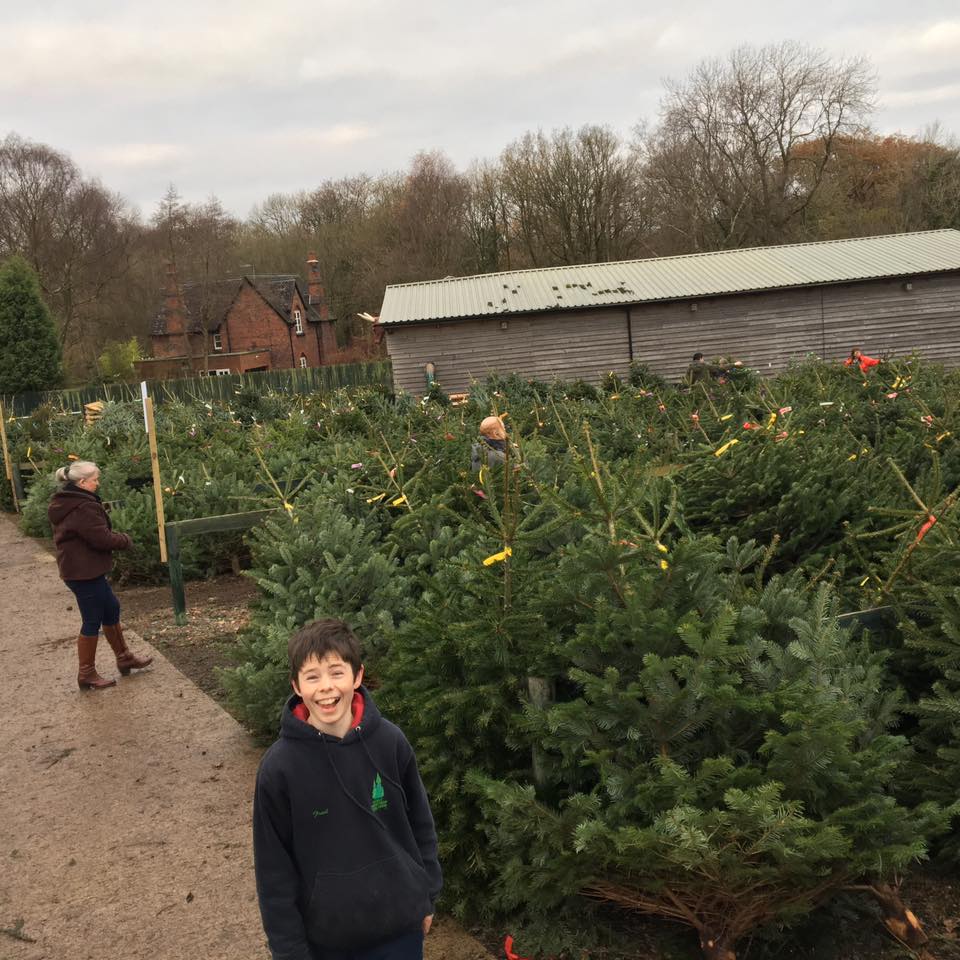 For most of us, Christmas is our favourite season. We long for December to arrive because the countdown is on - 25 days, 600 hours, 36,000 minutes...need I go on?
Most of us follow the same traditions every year - it is routine! I know for me, I wake up SUPER early, feeling like a child again, that excited feeling running through my body! I creep down the stairs, see the carrot, mince pie and glass of sherry has disappeared - HE'S BEEN. Yes, I really am saying this at 24 years old. We gather as a family, open all our stockings whilst eyeing up the presents under the beautiful scented Christmas Tree . We have a lovely Christmas breakfast, then a DELICIOUS Christmas dinner, followed by an afternoon of drinking and fun Christmas games.
Now, I know maybe not everyone follows this routine, but we can safely say, Christmas in the UK is celebrated in a similar way throughout each household.
But have you ever stopped to think about how others around the World celebrate their Christmas Day? Let's dive right in shall we?
The Philippines
In the UK, we can be pretty tame with our decorations - I mean, we don't go all out like the United States, but the Phillipines take it that step further! Each year, the city of San Fernando, in The Philippines, celebrates a Giant Lantern Festival (Ligligan Parul), showcasing breathtaking lanterns, symbolising the Star of Bethlehem. Each lantern contains thousands of lights that light up the sky - truly beautiful.
Iceland
You know how we celebrate the 12 Days of Christmas, (you know the song, partridges in pear trees, turtle doves, french hens, golden rings?) Well, the Icelandic celebrate 13 days! Children of Iceland place their favourite shoes by the window before going to bed, they are then visited each night, by the 13 Yule Lads (A group of 13 mischievous pranksters, all with names to represent their favourite way of pranking and harassing - truly terrifying!). When the children wake up in the morning, their shoes are either filled with sweet/treats (if they have been good) or rotten potatoes (if they've been naughty) - this does sound like a terrifying version of the Naughty and Nice list right?
Ireland
Although we may be located near Ireland, they surprisingly celebrate Christmas a little differently to us in The UK. The Irish like to leave a tall red candle in their window overnight. This symbolises warmth and shelter for the Christmas Season. How lovely, right?
Austria
Very different to the Irish, the Austrians believe that a devil-like creature joins in with the Christmas celebrations. On December 6th, the devil-like creature, known as Krampus, joins St Nicholas (Santa Clause), in "gifting" the children of Austria. Children are asked to create a list of all their good and bad deeds throughout the year - if they are good, they are rewarded with sweets, treets, fruit and nuts, however, if they are naughty, who knows what Krampus might bring on Christmas Day?
Finland
Finland is well known for being a very cold nation, so it is not surprising that they may indulge in a bowl of porridge. But don't worry, the Finnish like to make it festive! Traditionally, the porridge consists of rice and milk, topped with cinnamon, butter or more milk. But here is where the games begin! There is 1 almond placed within 1 of the puddings, whoever receives this pudding wins! (What they win, I'm not too sure, but hey, we all like to win something right?!) Finally, at the end of the day, it is normal for the family to warm up together in a Sauna.
Mexico
Finally, MEXICO! Across the country, Christmas celebrations begin, starting at the very beginning of December, with a religious march, reenacting Mary and Josephs journey (Las Posadas). The colourful march is flooded with vibrant red poinsettia flowers - which are also used as Christmas decorations across the country in every household.
There are so many different Christmas Traditions around the World, that I couldn't possibly dive into each one. But here is just an insight of what goes on, on Christmas morning, outside of the UK.
Do let us know how YOU celebrate Christmas, we would love to hear from you!