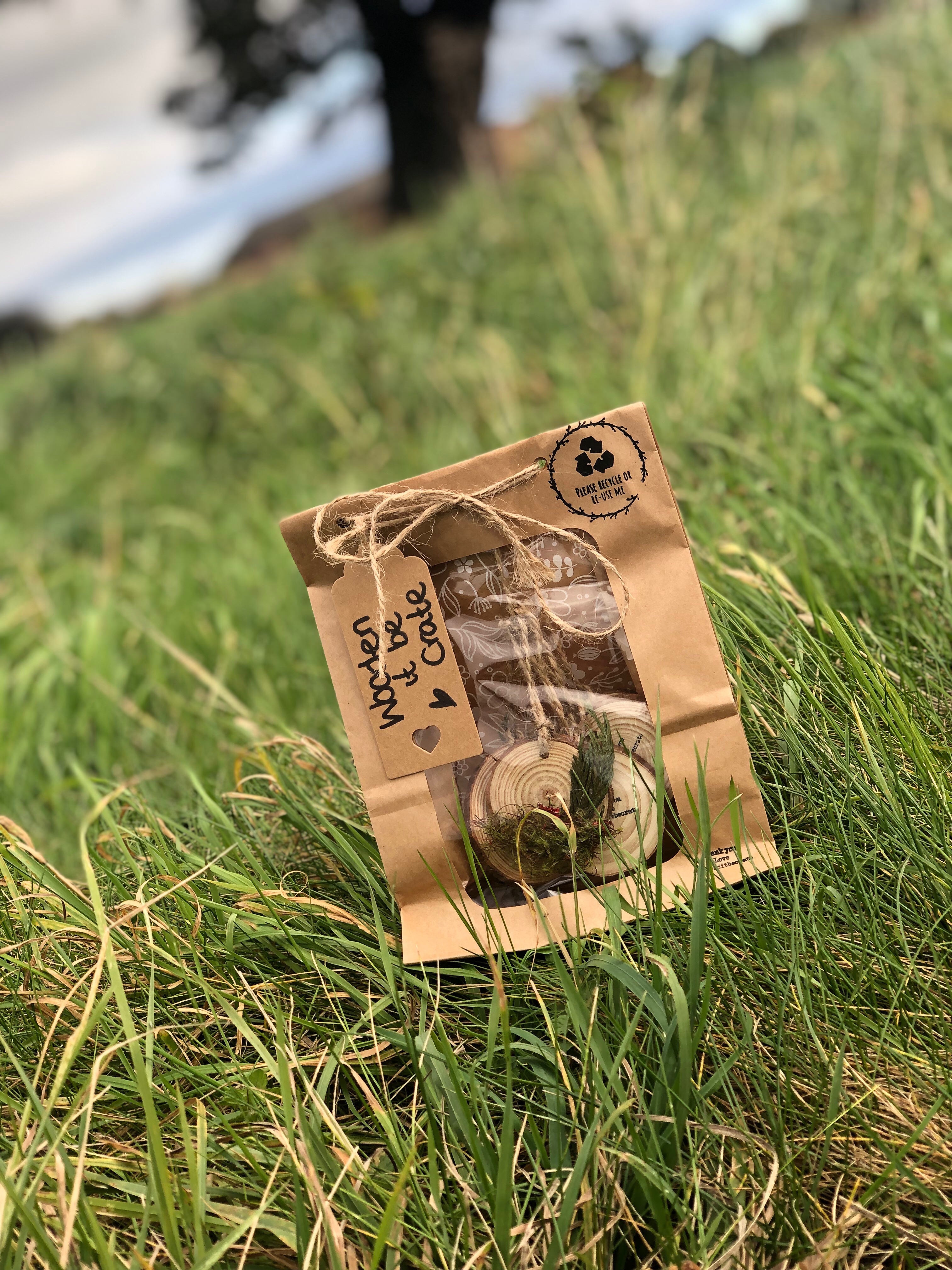 From adorable ornaments, to the most beautifully decorated and designed stocking fillers, our local partner 'Wooden it be crate' has it all this Christmas. They have so lovingly gifted us their presence on our farm to show off their wide range of sustainably created produce.
Every product is made in house (garage) by Hallie Brewer, using nothing but the best local produce found through the delicate and thorough scavenging of local hotspots. No-one tree is the same, nor are Hallie's wonderful selection of products, with each elf, figurine and wreath designed individually, tailoring the products to the crafts available, directing each design off her bountiful sense of creativity and love for Christmas.
Hallie's products are available this Christmas from our farm, conveniently located next to our wreaths and over decorations. When giving the gift of magic this Christmas, Wooden it be crate mixes the heartfelt love of individuality and Christmas, with the quality and design you only find with handmade products.
So check it out, and of course if you have any questions about her products or any of our services offered this Christmas, please let us know, we'd love to help out and we wish you a merry Christmas x